A superb show with internationally-acclaimed Richard Gilewitz. Spread the word because this level of entertainment deserves a huge audience; and besides, you'll love his music!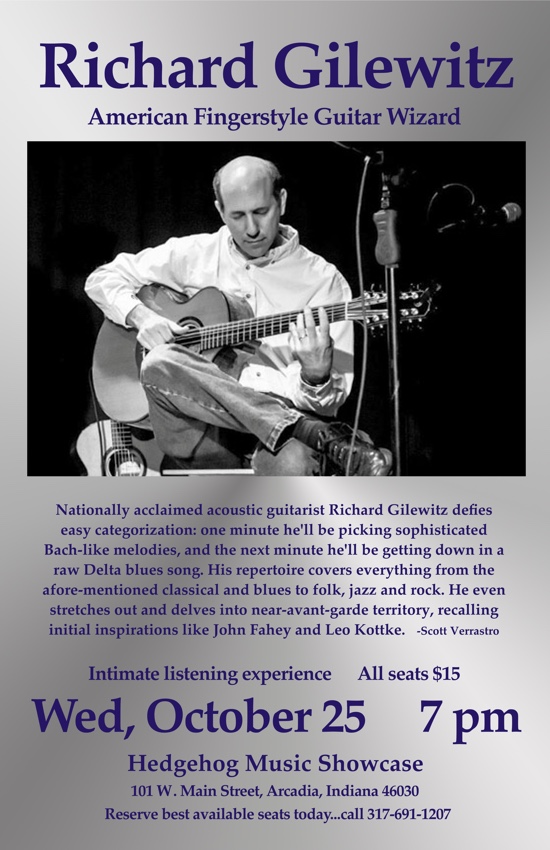 Please stay tuned for our future shows. In the coming weeks and months ahead, we will host more of our "Roadshow Series" of shows, jazz vocalist Annie Sellick with Pat Bergeson, finger style guitarist Richard Gilewitz, Prairie Town, Cornfields & Crossroads, Bleu Django, The Farmer & Adele, and many other talented artists. We sometimes add shows with a short notice, so check with us often.
NEW CD AVAILABLE
Blackberry Jam the Folk Band
Taped live at the Hedgehog, now available for $15 each.
Thank you for your support.
Take a look at our pdf file link above for other show listings
Please visit us on Facebook for updates, also.