It's been a while since the Pithy Oddfellows have performed at the Hedgehog, but they're back and in absolutely great form with their very entertaining musical talents and their on-stage humor and antics that will have you with an instant smile on your face and your feet tapping!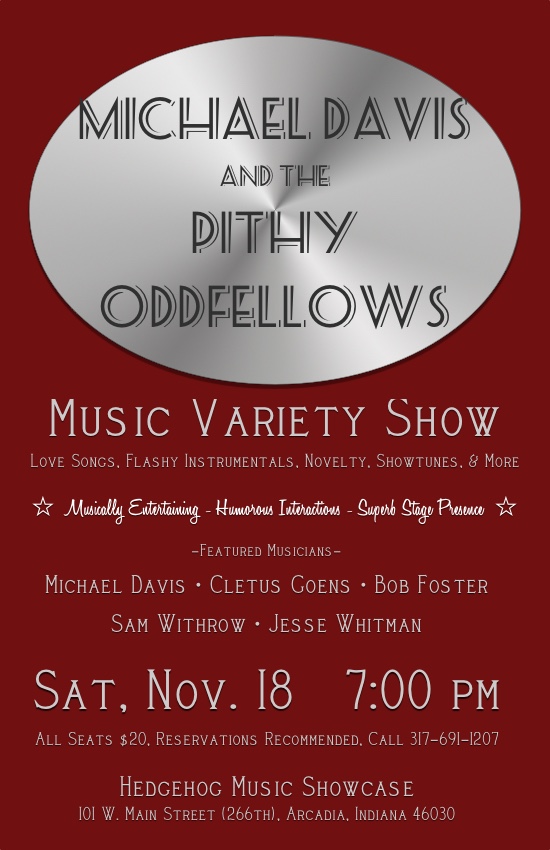 Please stay tuned for our future shows. The Farmer and Adele Christmas Show is coming on Sunday afternoon Dec. 10th. This was an audience favorite last year, and we expect it to be a full house this year as well. Stay tune for the cool poster!
NEW CD AVAILABLE
Blackberry Jam the Folk Band
Taped live at the Hedgehog, now available for $15 each.
Thank you for your support.
Take a look at our pdf file link above for other show listings
Please visit us on Facebook for updates, also.