Mark Your Calendar!
PrairieTown
Backstage Preview Performance
Saturday, Feb. 24
7:30 pm (doors open at 7:15 tonight only)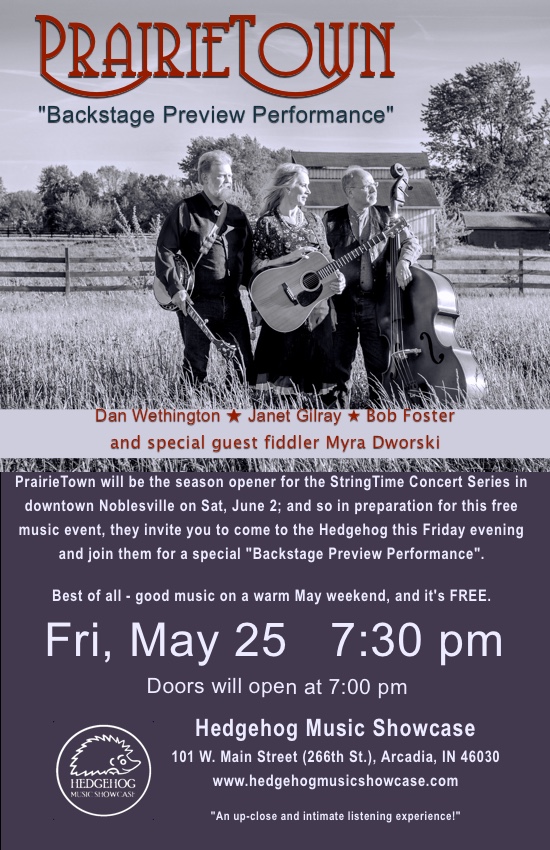 PrairieTown will be performing at the Indiana Landmarks in downtown Indianapolis later in the week, so they are providing a sneak preview of their performance for our Hedgehog audience. It's a free show, however, donations are always welcome and much appreciated.
The Time Changers
Saturday, March 3
7:00 pm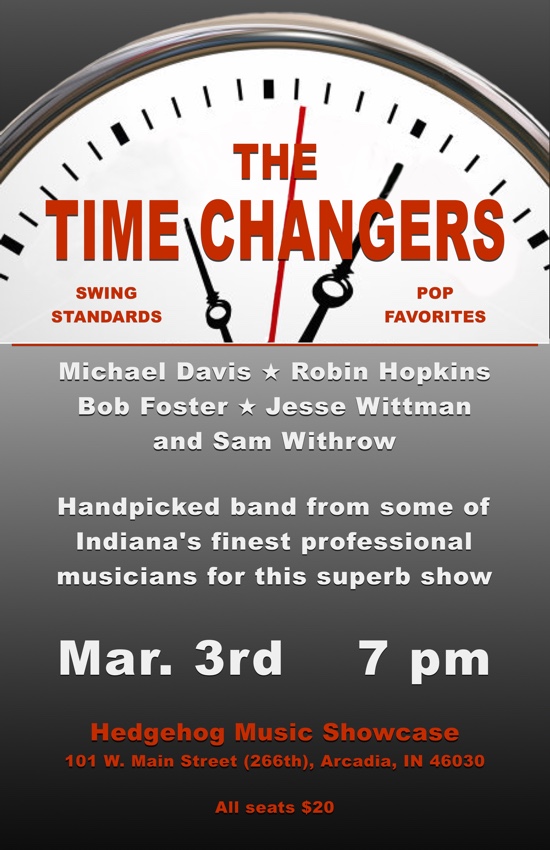 Some of the best professional musicians in the Indianapolis area have been hand-selected to bring you a super exciting and energetic performance that will be hard to beat. Michael Davis (piano), Robin Hopkins (plectrum banjo), Bob Foster (guitar), Jesse Wittman (upright bass), and Sam Withrow (drums).
Thank you for your support.


Please stay tuned for our upcoming shows and jam sessions.
NEW CD AVAILABLE
Blackberry Jam the Folk Band
Taped live at the Hedgehog, now available for $15 each.
Thank you for your support.
Take a look at our pdf file link above for other show listings
Please visit us on Facebook for updates, also.