Mark Your Calendar!
They are back!


"Farmer & Adele Christmas Show"


Sun., Dec. 10 at 4:00 pm


Nashville, Tennessee-based cowboy/western swing group The Farmer & Adele return again this year for a special Christmas matinee show that promises to be highly-entertaining and enjoyable. The vocals and instrumentation are definitely top-notch, and the visual stage presentation is worth seeing. All seats are priced at an affordable $20 each; and although not necessary, we recommend reserving early for the best up-close and intimate listening experience in our beautifully restored historic building.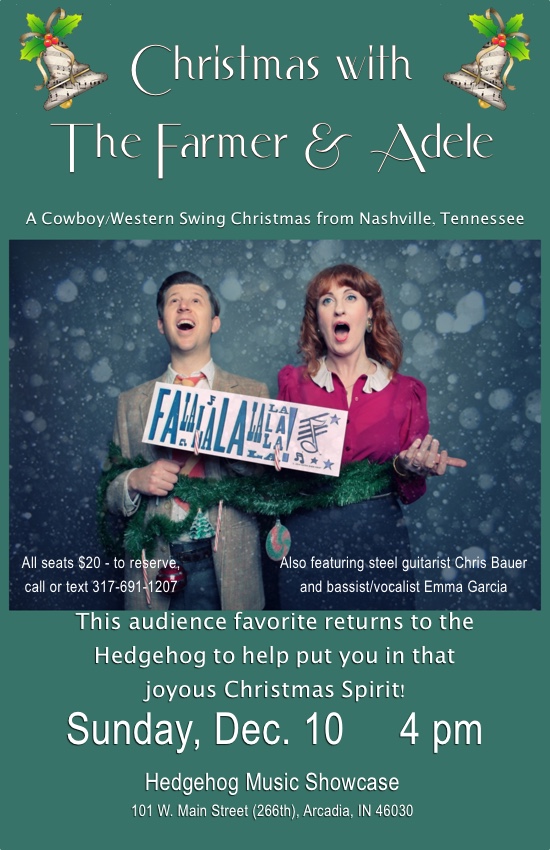 "Jingle Jam"


Sun., Dec. 17 at 3:00 pm


A free Hedgehog jam session event with local musicians. There will be some Christmas music and familiar tunes that will take on a relaxed ambiance that is sure to please the our audience. Scheduled musicians will include vocalist Janet Gilray, banjoist Dan Wethington, guitarist Bob Foster, and several of our musical friends that have performed at the Hedgehog over the past year. Please join us for this really cool jam event.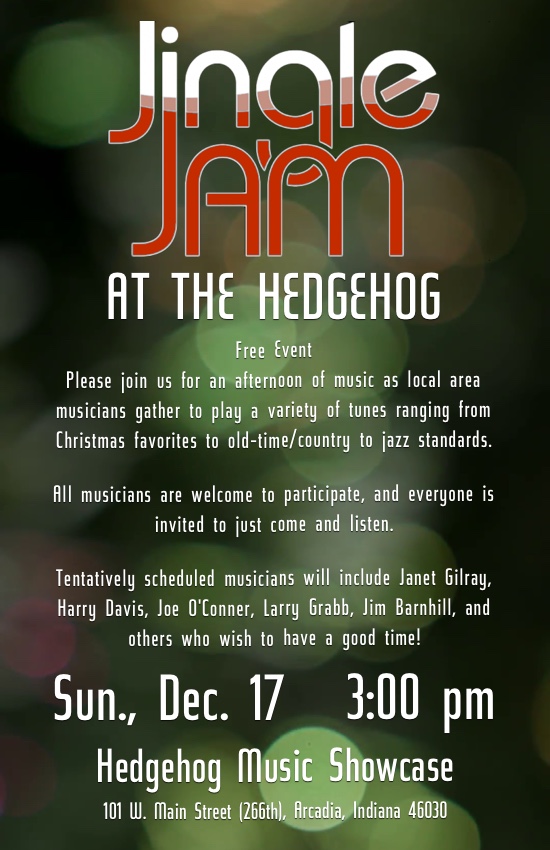 Please stay tuned for our upcoming shows and jam sessions.





NEW CD AVAILABLE

Blackberry Jam the Folk Band

Taped live at the Hedgehog, now available for $15 each.





Thank you for your support.

Take a look at our pdf file link above for other show listings

Please visit us on Facebook for updates, also.