Mark Your Calendar!
Cornfields & Crossroads
Saturday, March 24
7:00 pm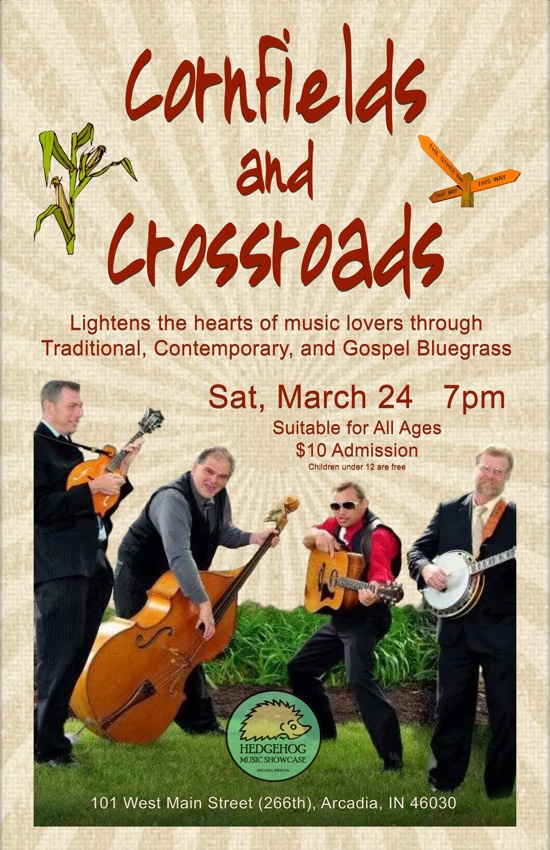 The Hedgehog is proud to once again present this fantastic bluegrass band. Mark you calendars and try to join us on Sat., March 24 at 7:00 pm.
A Triple Bonus Show from Nashville
Annie Sellick
Pat Bergeson
Richard Smith
Sat., April 7th 7:30pm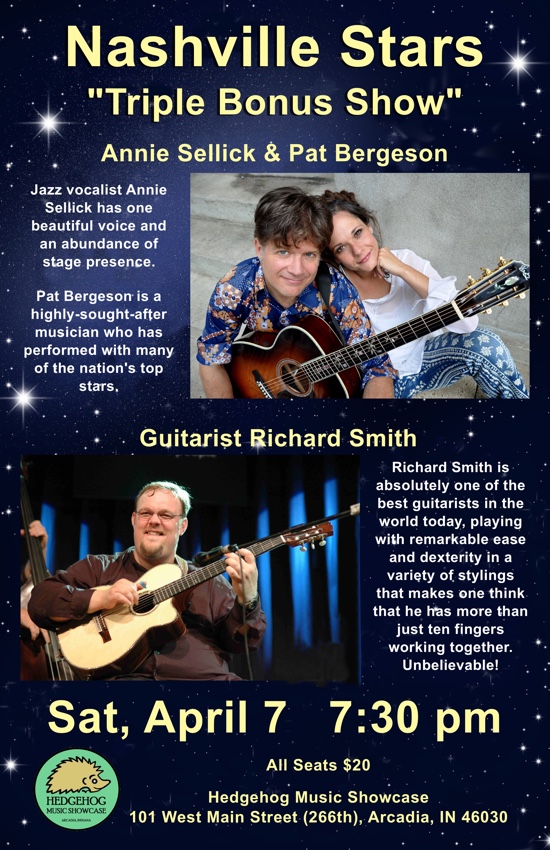 Special Father's Day Show
coming Sun., June 17th
with the Italian Duo
Anita Camarella & Davide Facchini
Showtime to be announced, please stay tuned for details!
Thank you for your support.
Please stay tuned for our upcoming shows and jam sessions.
Take a look at our pdf file link above for other show listings
Please visit us on Facebook for updates, also.
NEW CD AVAILABLE
Blackberry Jam the Folk Band
Taped live at the Hedgehog, now available for $15 each.